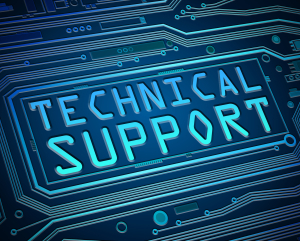 Technical Support
At Cosel, we recognise that at times our customers require technical support. That's why we have dedicated Field Applications Engineers located in our office on hand and ready to help.
If you have any questions about our products, require help in choosing the right power supply for your application or simply just want to talk to someone technical, please do get in touch. 
Have you tried our Product Selector Tool? Just enter your parameters and we'll show you what products are available!

Tools:
Production Date Search
External Trim Resistor
Hold-Up Time
Calorific Value
---
Email Support:
If you'd like to send an email directly to one of our dedicated technical applications engineers, you can do so by emailing: techsupport@coseleurope.eu and we'll get back to you within 24-48hrs. Please include all details of your requirement, application, specification etc as this will help us to answer your question faster. 
---
Telephone Support:
If you prefer to speak to someone directly, please call our Frankfurt Office on:  +49 (0) 69 9500 790 and ask for a member of our technical team. 
---
Web Meeting:
We offer the possibility to have an online based Webex/Skype meeting at a day and time which is convenient to you. Just send us an email or give us a call and tell us when you need us! Please let us know in advance if you have any preferred language. English & German is standard for us, however, we can offer the possibility for translation in almost any other European or Japanese language with the support from our distribution partners.
---
We'll come to you:
Our dedicated technical Field Applications Engineers are more than happy to come to you anywhere in Europe! Just get in touch by email or by phone and we'll arrange to visit you as soon as possible. 
---
How can we help you?
Our dedicated technical applications engineers can help you with:
Part Number Configuration - How to configure a Cosel part number. 
Product Selection - What Cosel solution will best fit your specification/application. 
External Circuit Design - Support designing the external circuit needed for PCB Mounted AC-DC power supplies. 
EMC Support - Support with EMC when using power supplies. 
Modifications - Support with product modifications. 
Special Condition Testing - We can offer specific condition testing such as low/high temperature tests. 
Product Presentation - We're happy to visit you and present our products & services directly to you and your team of engineers. 
Failure Analysis - If your power supply has failed, we'll guide you through the step by step check process.
Returns Procedure - If by any chance your power supply has to be returned, we'll help you on what to do. 
Repairs - If your power supply needs repairing, we'll help you with the process of having it repaired (subject to usage and warranty conditions). 
Cross Reference - If you'd like us to offer an alternative to a product you're already using, just tell us the part number and we'll do the rest. 
Documentation - If you need any special documents (not found on this site), please let us know. 
Discontinued Products - Support replacing a Cosel product which has been discontinued, or check our discontinued products page. 
Product Optimization - How to set up and get the best out of your chosen power supply.
Configurable Power Supplies - How to select our configurable power supplies. 
DC Input - How to use the DC input of our AC-DC power supplies. 
Value Add Solutions - What our VAR Partners can offer in terms of a complete solution. 
Anything else - Anything else technically related to our products, please contact us.