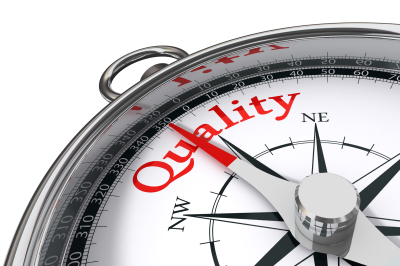 Quality Management Philosophy
"Quality is never an accident; it is always the result of intelligent effort."  -  John Ruskin
COSEL bases its activities on the Management Philosophy of "Living up to our reputation in society by a quality-first approach," and as such operates on the principle and practice of Total Quality Management (TQM) as it seeks to improve the quality of everything it does. For this reason, we define our objectives and policies clearly, and by implementing policy management on a company-wide basis we are ensuring that our presence is noted in the increasingly competitive switching power supply market, and that we are delivering attractive products that encourage society to rely on us.
Management Philosophy

Quality Management Structure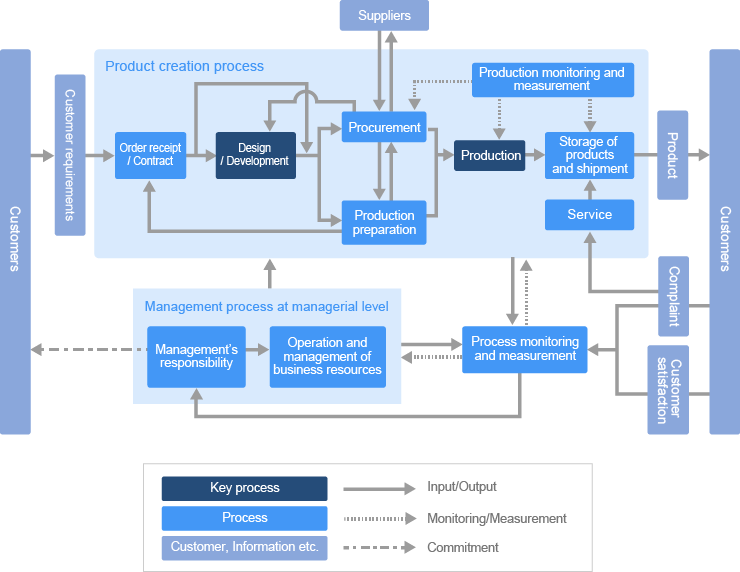 Quality Assurance
We collect and incorporate user needs and quality information from the product planning stage, and build quality into our products through reliability management.
Human Resource Training
Based on our training policies, we train our staff to have practical skills in QC and high-level technical ability, and aim to build rounded characters that can carry forward the development of the Company.
Technology Development
We are working on the challenge of innovative technology and the development of new products that are unrivalled by any competitors, based on user needs.
Market Strategy
We believe that the world is our market, and are designing products for the whole world, while ensuring compatibility with safety standards and the required quality in each country. We are also constantly looking for opportunities to meet user needs as swiftly as possible.
Production System
We match our Q (Quality), C (Costs) and D (Delivery) to the market, in order to establish a system that is competitive in global markets and allows a stable supply.
Cost Controls
We use our management resources efficiently and work to minimize costs from the planning stage, so that we can establish price superiority.
Safety & Hygiene
We work with local societies to ensure that our workplace is one that prioritizes people.