About Cosel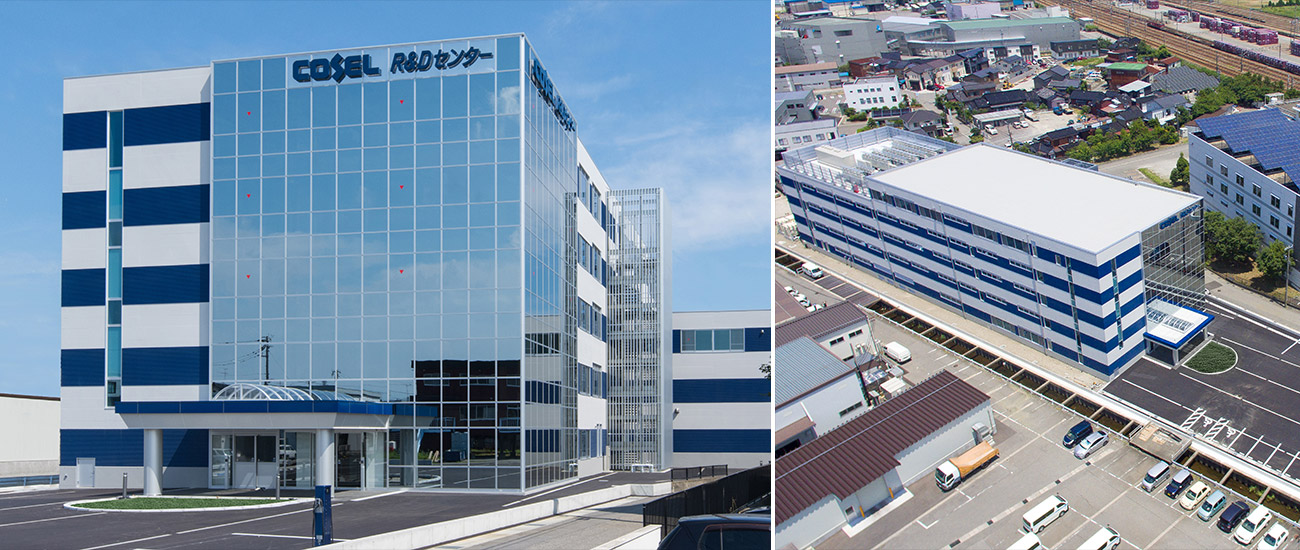 Our business
Cosel, established in Japan 1969, is one of the world's leading designers and manufacturers of high performance AC-DC Power Supplies, DC-DC Converters and EMI Filters. 
With quality, reliability & flexibility as our main focus, we pride ourselves on developing some of the highest quality and most reliable products seen anywhere in the world today. This has led to us achieving a PPM of just 30 - our products are built to last! 
"I have been using Cosel products for over 20 years. My application requires the very best in terms of performance and reliability. With over 10,000 products in the field, I have used approximately 13,500 Cosel power supplies with 0% failure. Such quality and reliability is unrivalled and I design my products around the Cosel product range"
Today, Cosel is a $200m global company employing some 572 staff with sales offices throughout Japan, Asia, Europe and North America. Our product range is aimed mostly at demanding applications within the Industrial, Factory Automation, Medical, Telecoms, Lighting, Audio/Broadcast & Renewable Energy sectors. A flexible approach with full in-house design means we deliver products using the very latest technology meeting the growing demands of our customers. 
Click here to read about our Quality Management Philosophy
Key Points:
AC - DC Power Supplies - 3W to 10kW
DC - DC Converters - 1.5W to 700W
No minimum order quantities
Competitive manufacturing lead times               
Global sales support
Local franchised distribution partners
Global stocking distributors
Value Add Solutions & Partners
Outstanding customer design-in support
Globally recognised safety certifications
Trusted by some of the world's biggest brands
---
Company History
1969:  The company was founded as ELCO Co.Ltd (with 2.5million JPY capital). ELCO stood for "Electronics & Control" within electronic devices
1970:  Tokyo sales office is opened
1973:  The company builds a steel framed 2 story 607m² Head Office in the Toyama prefecture
1977:  Osaka sales office opened
1978:  Business focuses on developing power supplies
1980:  The company acquires land surrounding the Head Office (5502m²) and begins to build a 3 story steel framed plant (2723m²)
1982:  TQC (Total Quality Control) System is introduced
1985:  Tama sales office is opened
1988:  Introduced Toyota manufacturing methods and processes
1989:  Tateyama Manufacturing plant is completed
1990:  USA sales office is opened (known today as Cosel USA Inc in San Jose, California) and Kyoto sales office is opened
1992:  Company name changes from ELCO Co.Ltd to COSEL Co.Ltd - the name standing for:  Co-operation Systems Electronics Liveliness
                 The verb "Cosu" in Japanese means "to go beyond" so therefore, to go beyond the original ELCO Co.Ltd
1993:  The company achieves ISO9001 related to quality control and quality assurance
1994:  Shares in the company are listed achieving 2billion JPY in capital
1997:  Cosel Europe GmbH sales office is opened in Germany
1998:  Cosel Asia Ltd sales office is opened in Hong Kong
1999:  Shares listed on the Tokyo & Nagoya stock exchange - Division 2
1999:  The company achieves ISO14001 related to environmental activities
2000:  Shares listed on the Tokyo & Nagoya stock exchange - Division 1
2002:  The Head Office is extended to 3842m² and Cosel Shanghai Electronics Co.Ltd sales office is opened
2006:  Completed ROHS compliance
2007:  Tateyama manufacturing facility extended to 5259m²
2011:  Shanghai Cosel International Trading Co.Ltd is opened as an export facility in China
2013:  Kyoto and Kobe sales office merge with Osaka sales office
2015:  Cosel Vietnam Co.Ltd is completed as a transformer manufacturing subsidiary
2018:  Cosel acquires The Powerbox Group on 25th June 2018.
---
Message from the President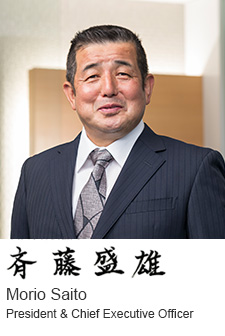 Since our establishment in 1969, COSEL has been contributing to our customers and the development of society by providing products and services, mainly in the area of regulated DC power supplies. Based on COSEL's core manufacturing, we have promoted our worldwide business with the aim of becoming recognized as a truly global company of choice in every region of the world in the field of power electronics.
We would like to extend our sincere gratitude for your tremendous support and guidance in this endeavor.
COSEL is poised for further growth, committed to continuing to create the value that customers seek, centered on power conversion technology and through providing new products and services.
Continuing into the future, we are committed to giving increasing consideration to environmental issues, responding vigorously to uncertainties by striving to further deepen our core competencies and utilizing dramatically evolving digital technologies to achieve speedy and flexible solutions in order to remain an essential company under our management philosophy of "With quality supremacy at our core, living up to the trust that society places in us".
Moreover, we are continuously striving to create a workplace where each and every employee can fully demonstrate his or her potential, while building an autonomous organizational structure that can quickly and flexibly respond to changes in the environment.
We sincerely appreciate your continued support and encouragement.